Event Defibrillator Donation from Dragon Blinds Wales
A few weeks on from the Allstars weekend and the campaign for all rinks to have a defib is well underway.
After the incident with Craig Poynter at the event we've seen how vital and valuable defibrillators are.
Our initial fund to raise money for a defibrillator for the Allstars weekend has raised over £2k from donations from the public as well as over £600 from the Cross Check Clothing T-shirt "An Allstar saved my life". A huge thank you to everyone who donated to the fund along with buying the t-shirts.
With the campaign gaining traction, Dave Wanmer who played for Help for Heroes at this year's event in Cardiff and coach with Cardiff Comets reached out to the committee and offered to buy one for the event. We can't thank Dave and Annie from Dragon Blinds Wales enough for this kind gesture as this will go a long way to make sure if any incidents like this happen again, all rink users will have access to the defib.
https://www.facebook.com/offeronblinds
Whilst there is no All Star Events on the Unit will be presented to Vindico Arena so when there is any game or event the unit it will be straight on hand on the team bench.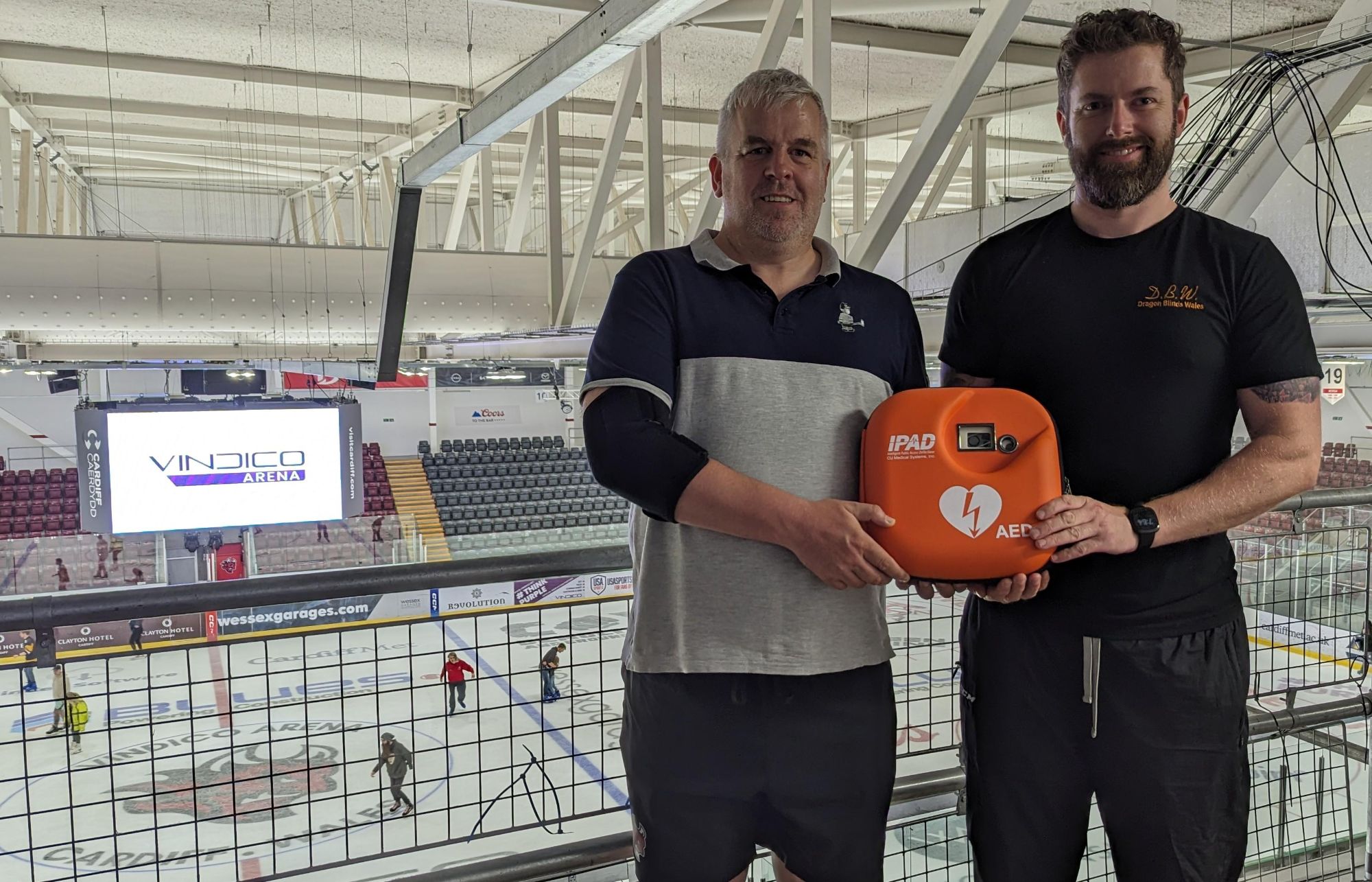 The initial fund will buy another defibrillator and the remaining funds from this will be transferred to the new campaign as we plan to provide all rinks with defibs.
As we finalise the data from across the UK and Northern Ireland rinks, Craig's family and the committee have set a large fundraising goal of £20k to guarantee all rinks have them.
The new fund page @ Fundraiser by Rosea Poynter : Allstars Defibrillator Challenge (gofundme.com)
For more information, you can head to the Facebook page https://www.facebook.com/profile.php?id=100095448347898